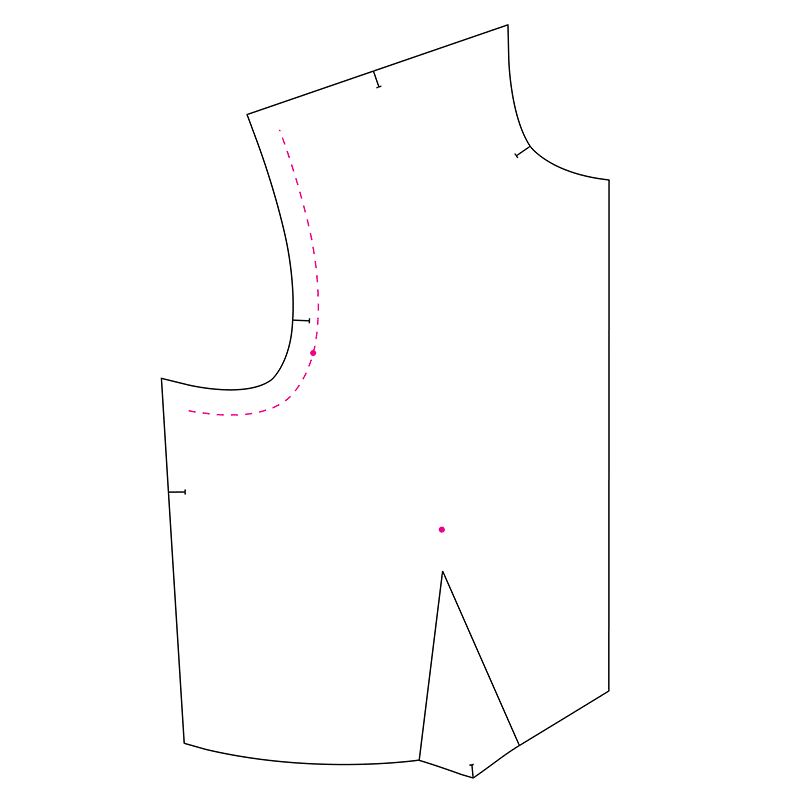 Step 1
Mark the sewing line 5/8" (1.5cm) in at the armhole.
On the sewing line, mark the armhole hinge point at about 5/8" (1.5cm) before the front armhole notch.
Mark the bust apex at about 1" (2.5cm) above the current dart apex.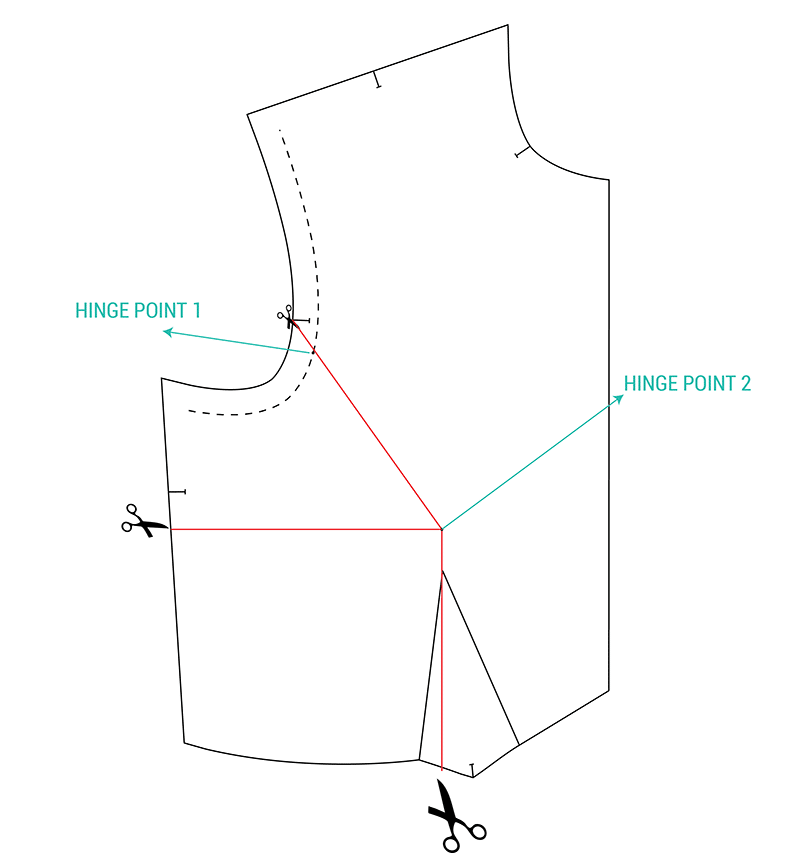 Step 2
Cut along the 3 red lines. The line parallel to center front that goes through the apex is named "FBA line". Keep it in mind for next step.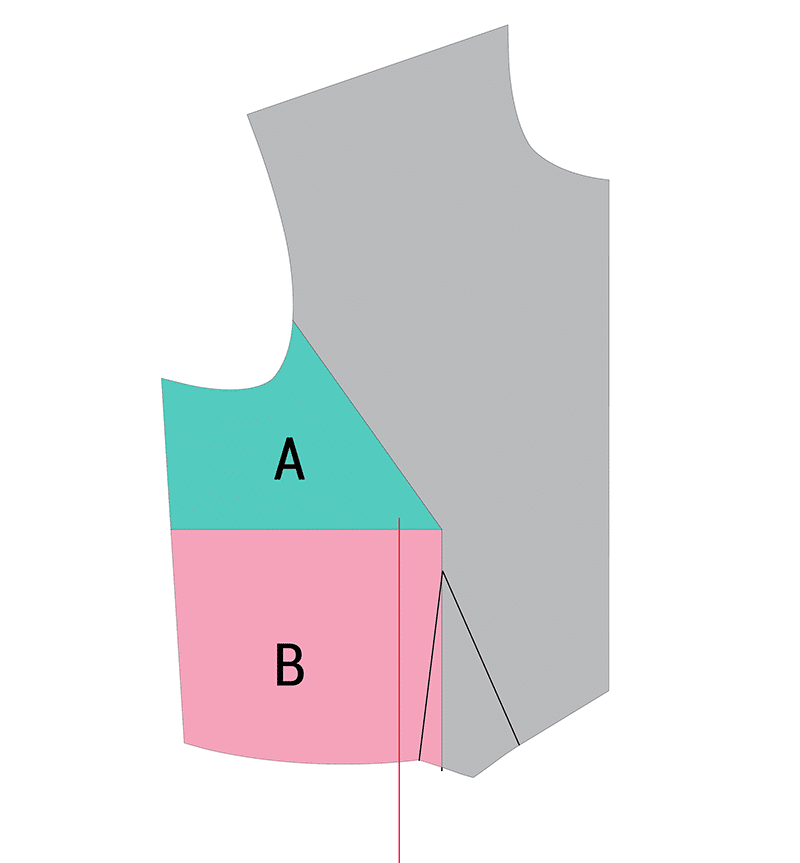 Step 3
Draw a line parallel to the center front and 1" (2.5cm) away from vertical FBA line.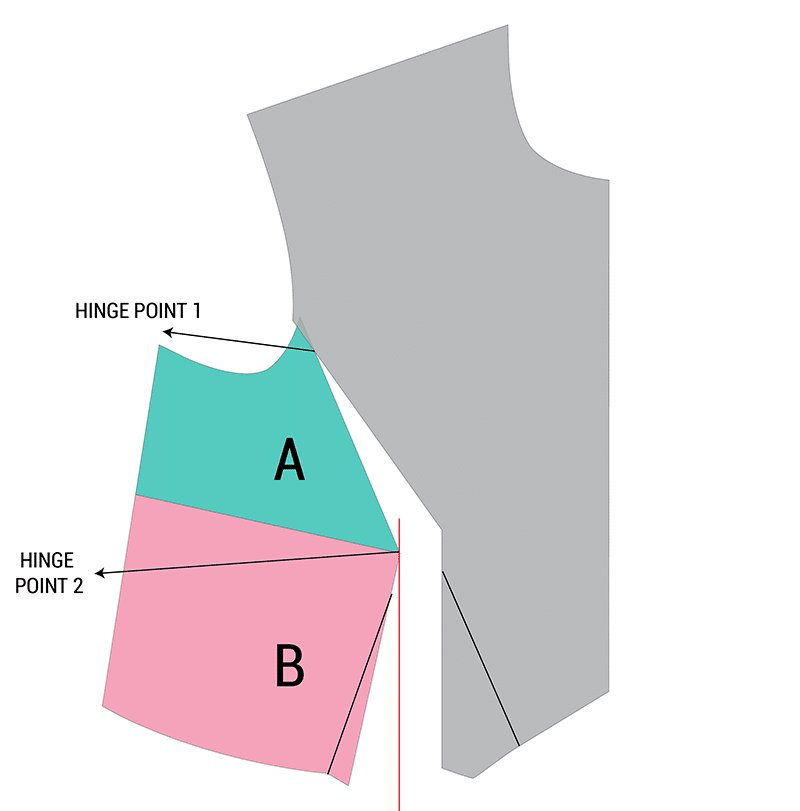 Step 4
Using HINGE POINT 1 as pivot, rotate sections A & B till HINGE POINT 2 intersects with the vertical red line.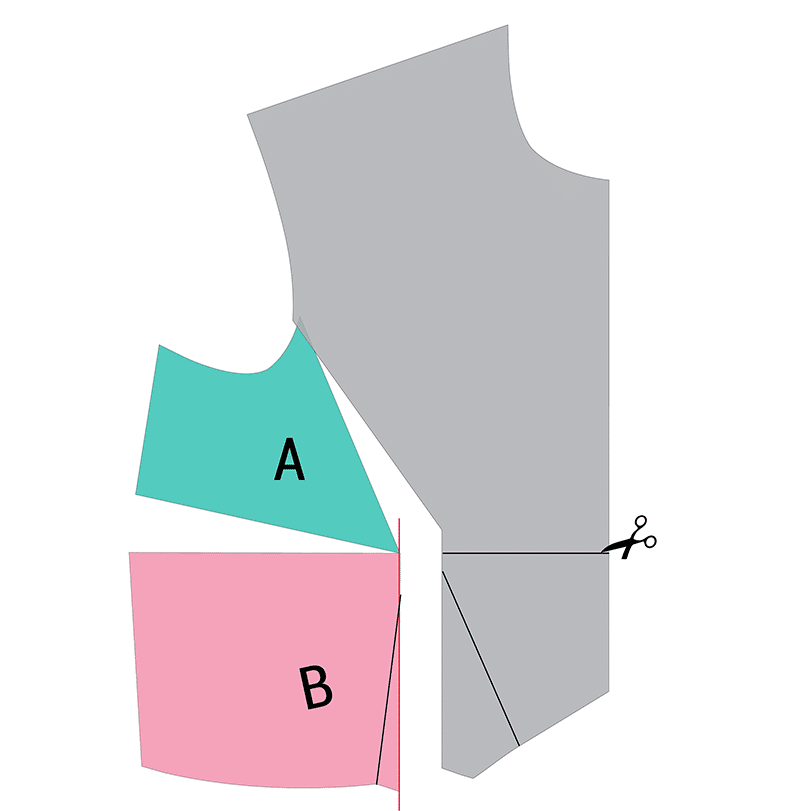 Step 5
Using HINGE POINT 2 as pivot, rotate section B only till the edge lines up completely with the red line.
This opens up a dart at the side seam.
Draw a slashline at the center front to lengthen the center front.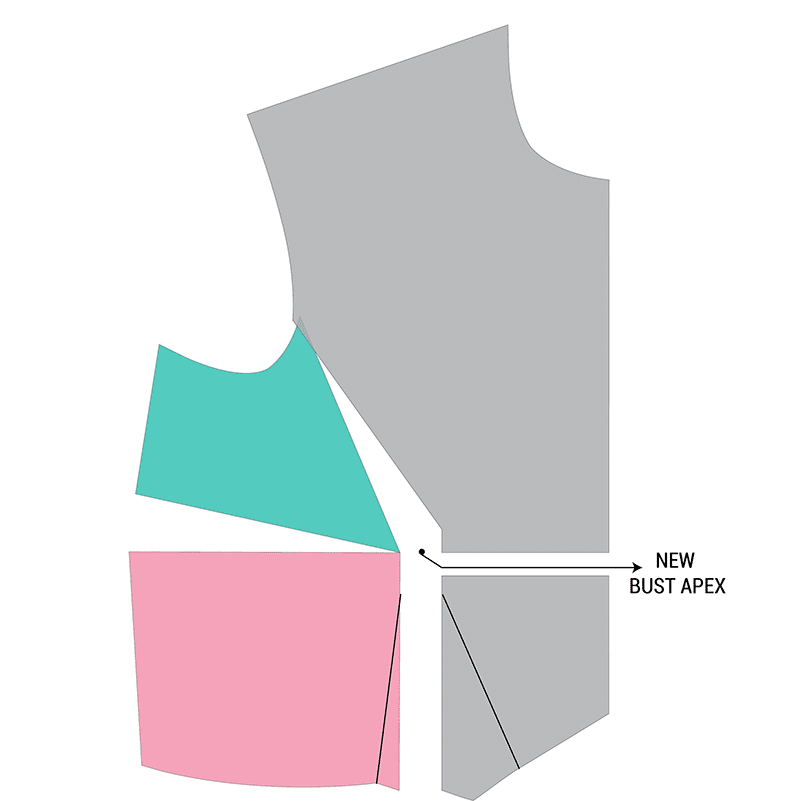 Step 6
Locate the new bust apex somewhere in the middle of the gap.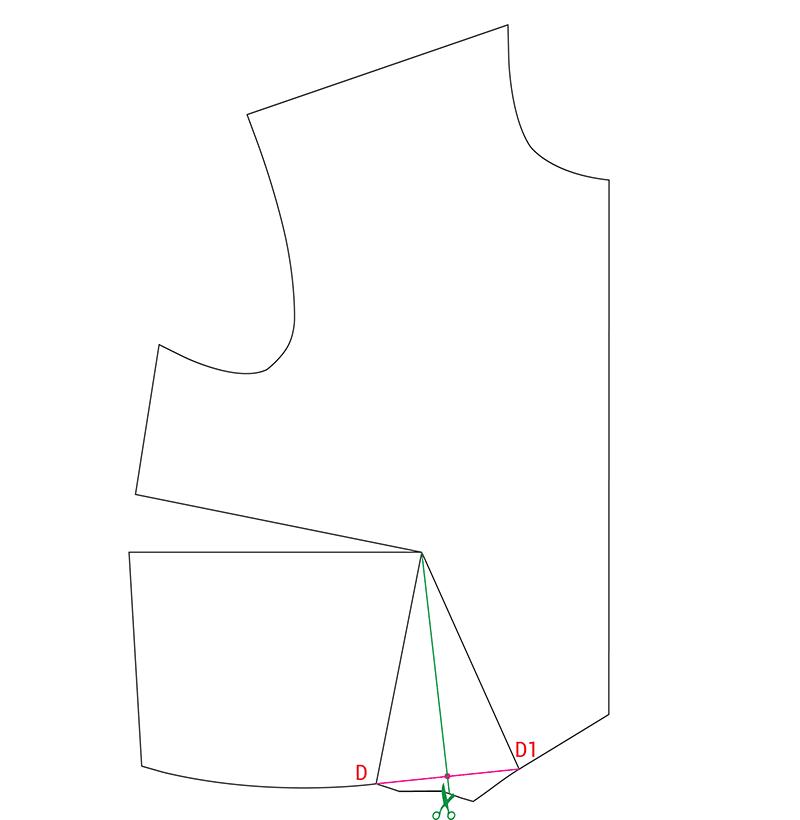 Step 7
Trace around the new shape.
Redraw the side dart legs.
Draw line D to D1, locate its midpoint.
Draw a slash line through the midpoint to the new bust apex.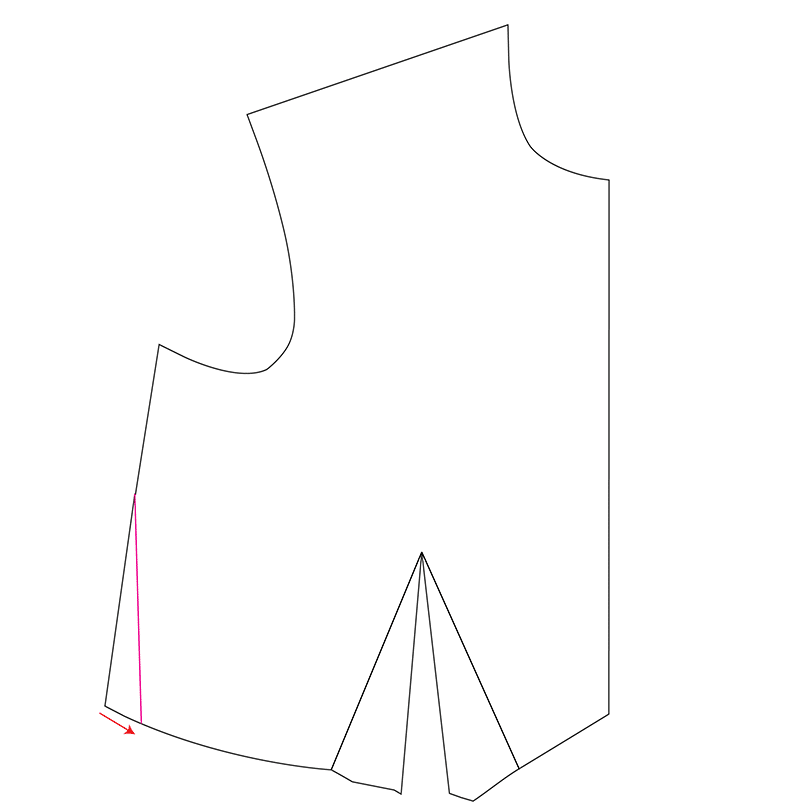 Step 8
Transfer the side dart to the waist.
Deduct the needed amount from the waistline.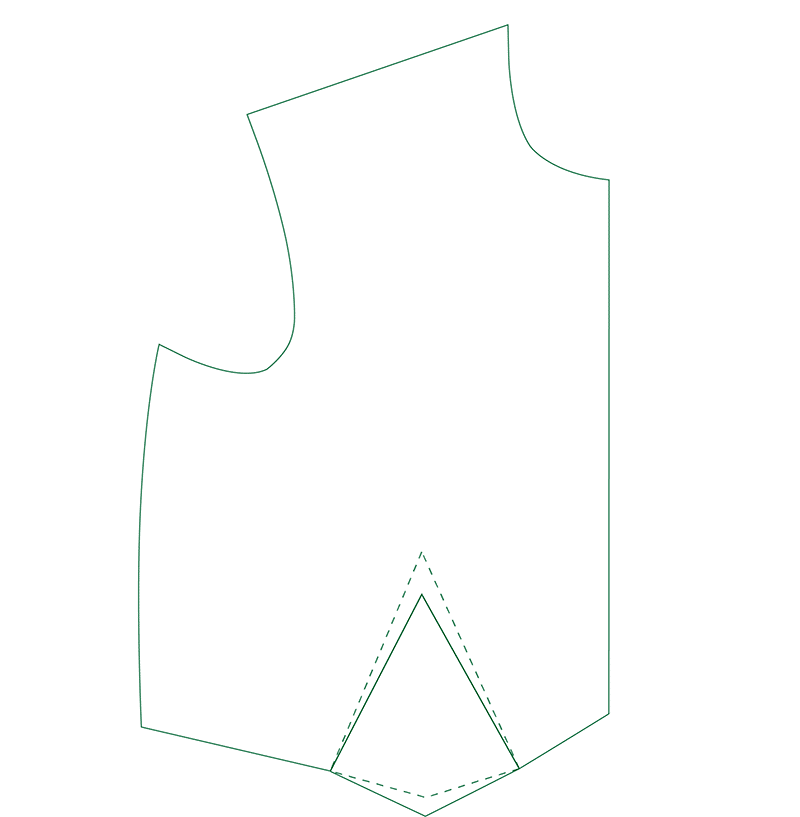 Step 9
True the darts and blend the waistline.
You may drop the bust apex by about 1" (2.5cm) before doing so.
Transfer marks and notches.
This is it, you now have your new adjusted bodice front piece! Please make a toile to check the fit and make other necessary adjustments if needed.