The Pleiades 1 dress is drafted for a B-cup from XS to XL, and for a D-cup from XL to plus size 6X. B-cup has a full bust circumference that is 2" (5cm) bigger than the high bust circumference, and D-cup has a full bust circumference that is 4" (10cm) bigger than the high bust circumference. For this example we will do an SBA that increases the full bust by 2" (5cm). There is also a second method here (choose the one you prefer). Also, read here how to do the opposite adjustment : Small Bust Adjustment (SBA) for Pleiades 1.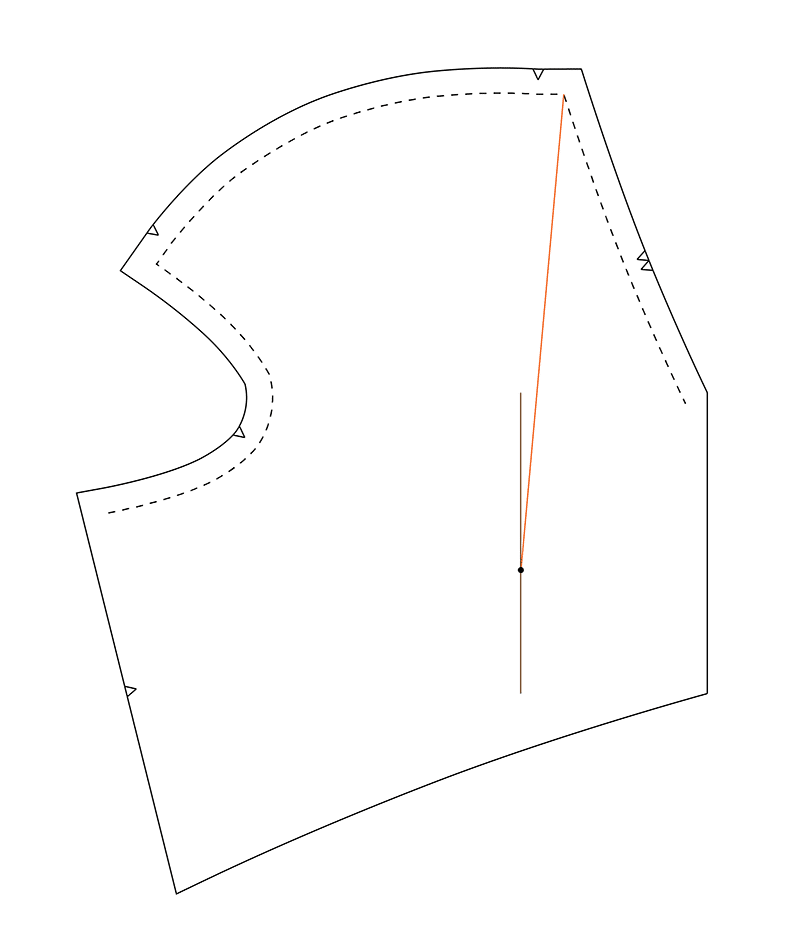 Locate Bust Apex.
Brown line is paralel to center front and drawn a distance that is equal to half the bust span away from the center front.
Orange line is drawn from the highest point of shoulder to intersect with the brown line. The orange line length is HPS (Highest point of shoulder) to Bust Apex measured on the body.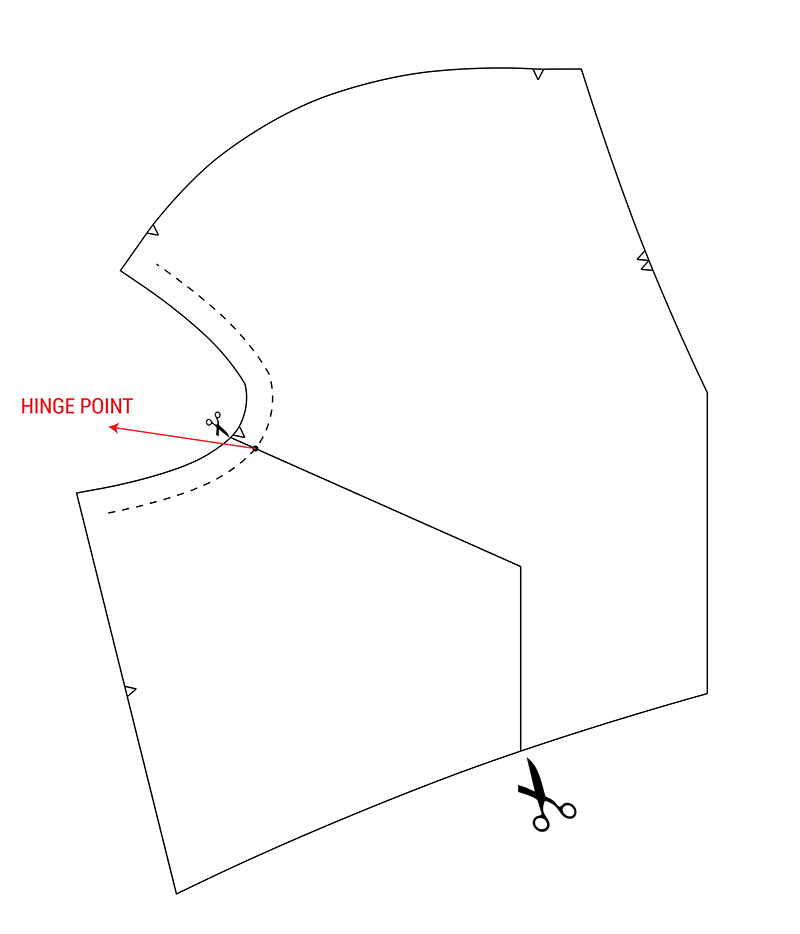 Cut from bottom to apex following straight of grain.
Cut from apex to hinge point (as shown, at armhole notch level, on armhole seam line).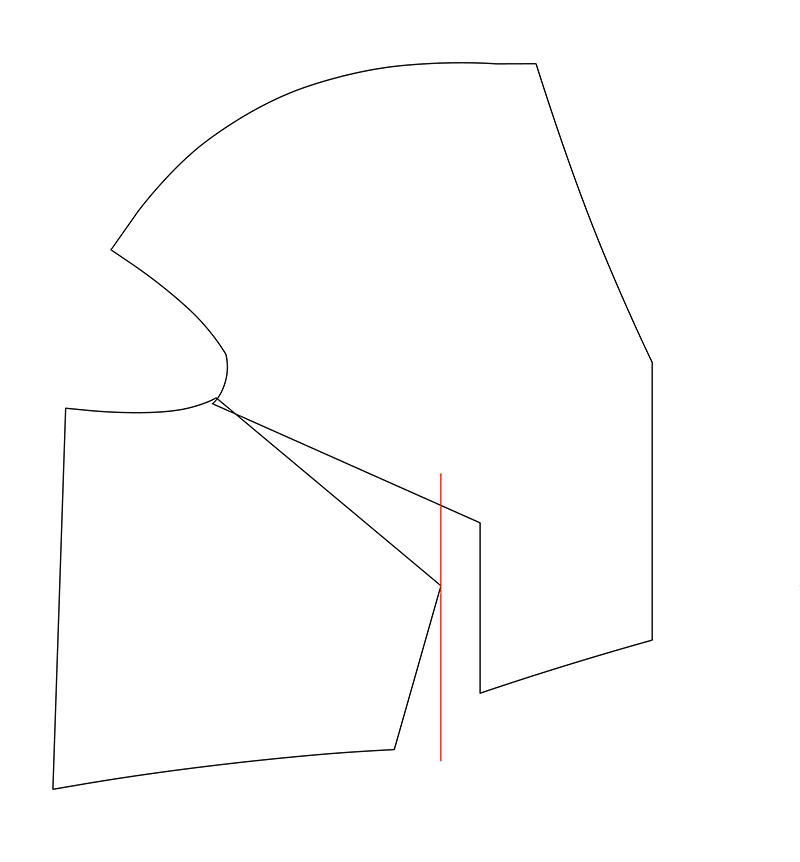 The red line is drawn 1" (2.5cm – i.e half of required FBA amount) away and parallel to the vertical portion of the FBA cut line.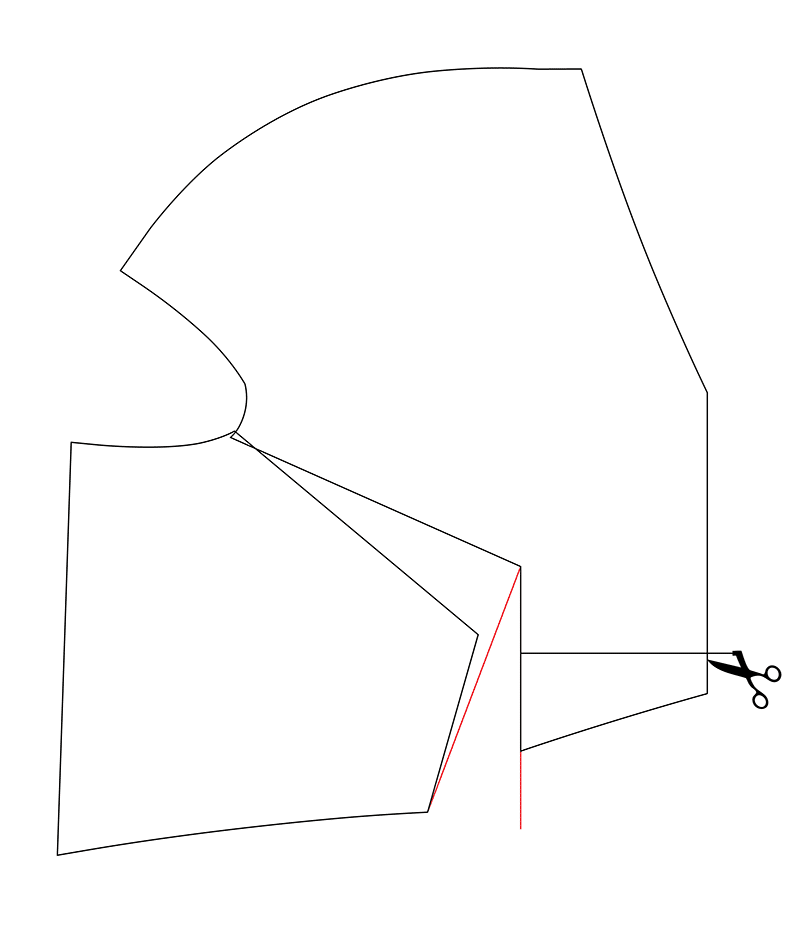 Cut as shown, perpendicular to center front (exact placement of this line is not important).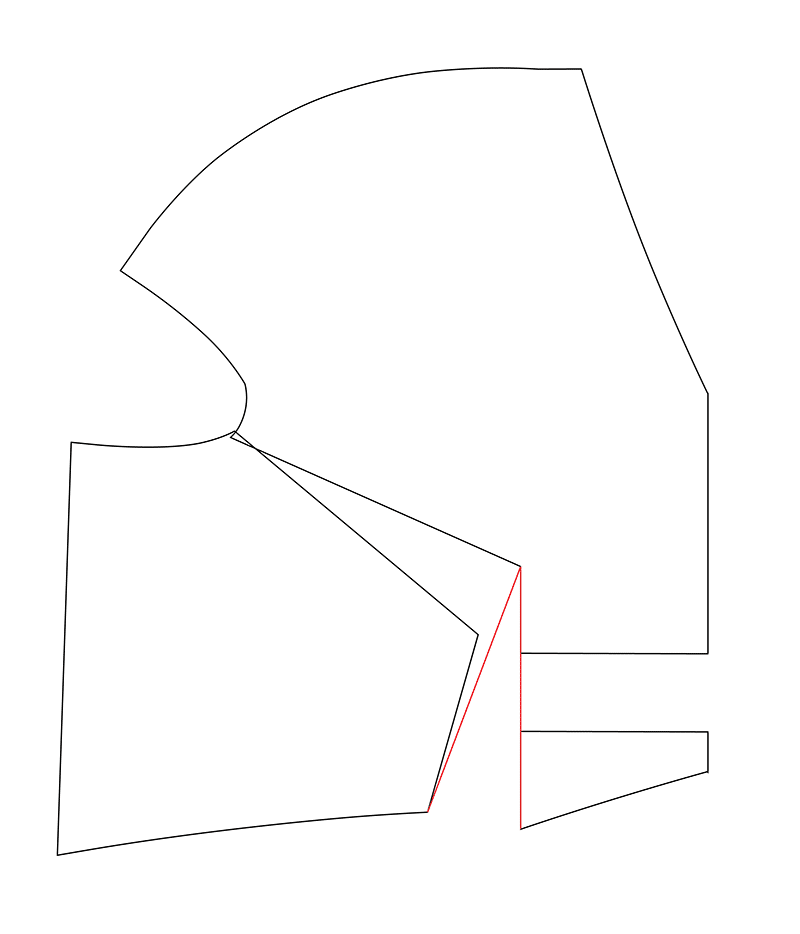 Redraw dart legs ensuring both legs are equal lengths, then add length to the center front by spreading the cut piece.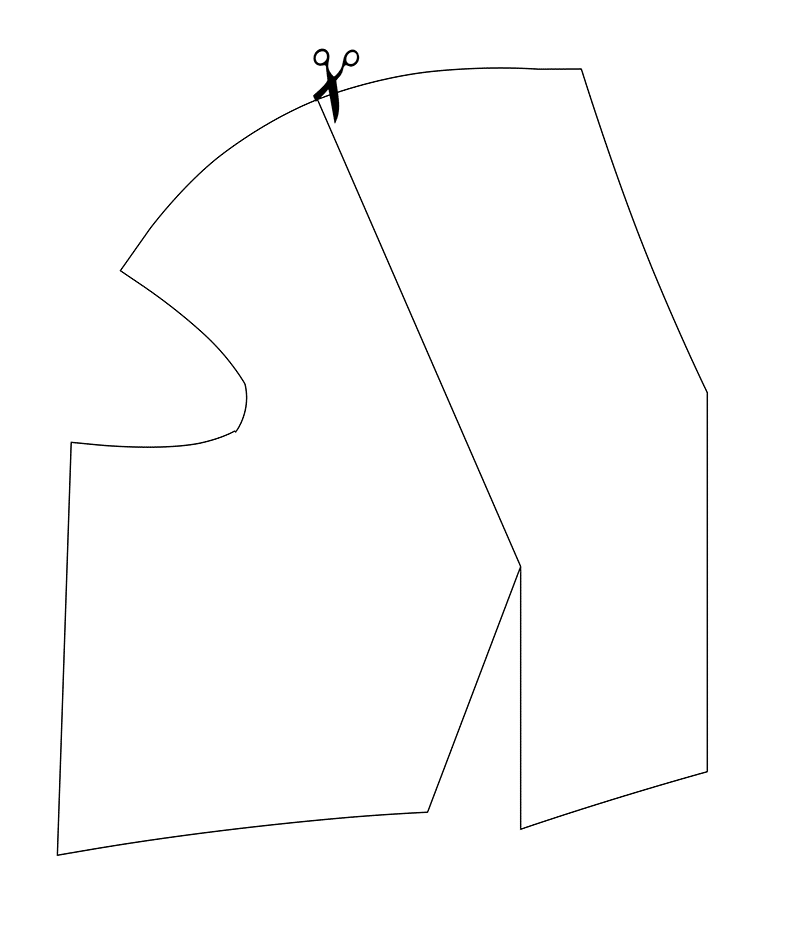 Blend lines.
Cut from shoulder to apex, as shown.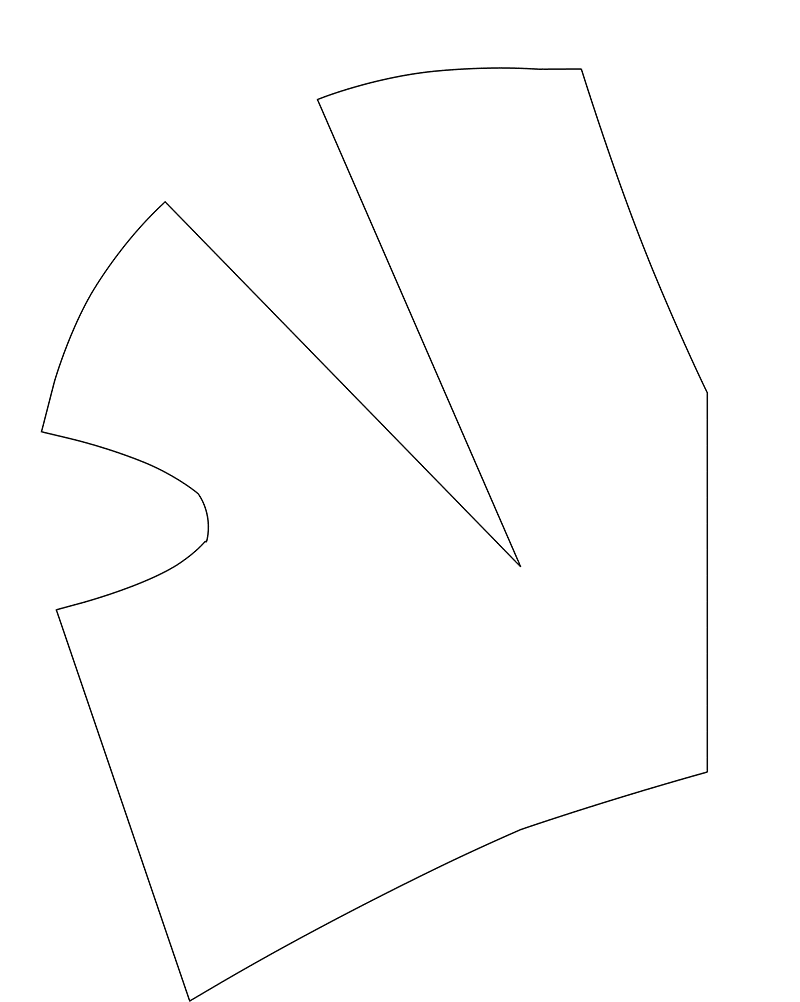 Close bottom dart. This will open a new dart at shoulder.
This is it, you now have your new adjusted bodice front piece! Please make a toile to check the fit and make other necessary adjustments if needed.